By Emmanuel Narokobi
I should have written about this last year, but I only got around to it today. In 2008, on exactly the same day that the Mobile Money Summit was on, the Sustainable Energy Financing Project was launched at Lamana.
Background
The Sustainable Energy Financing Project (SEFP) is about making renewable energy more affordable for the people that need it the most. It does this, not with grants or subsidies, but by providing people with more control in how they pay for energy.
Renewable energy is usually cheaper when compared to using fuels like kerosene or diesel. For example, the amount of money spent over 1 to 2 years on kerosene for lighting is usually enough to buy a small solar home system that provides better light.
The reason most people continue using kerosene, however, is they cannot afford the upfront cost of a solar system, even though it is cheaper than kerosene in the long term.
This situation is true for all forms of renewable energy equipment – there is a high upfront cost, but lower operating costs.
Financial assistance in the form of a loan can help spread out the upfront cost into more manageable amounts. Using the example of kerosene and solar, money normally spent on kerosene each week can instaed be used to pay off the loan. Within a year or two the loan is paid off and the customer now owns their solar home system and is saving money.
The SEFP makes it easier for customers to get low interest loans to purchase renewable energy equipment. Personal loans can extend up to 5 years and commercial loans up to 7 years. SEFP loan rates are slightly above a housing loan rate – typically the lowest interest rate avilable.
Supported Technologies
The SEFP supports three renewable energy technologies: solar photovoltaics (PV), pico-hydro; and using coconut oil as a diesel fuel alternative for generating electricity. Other technologies such as wind and biomass are not currently supported by the project, but might in future.
Solar PV
Solar PV uses the energy of the sun to make electricity. Typically a solar home system consists of a solar panel, charge controller, battery, wiring and lights. Small systems are generally only used for lighting and make and make an idea; replacement for kerosene lamps. Radios and other low power appliances can be used with some small solar systems.
Pico-Hydro
Hydro power uses flowing water to spin a turbine that is connected to an alternator to produce electricity. Pico-Hydro is typically below 5kW of power. a 2kW system could provide sufficient lighting for 20 houses. Alternatively, it could provide lighting to a few houses and power for a refrigerator, TV, stereo, etc. Pico-Hydro can be easily installed in small rivers where a waterfall of 2m or more is present or where a river flows down a hill or mountain side.
Coconut oil Fuel
Some diesel engines can be run on straight coconut oil instaed of diesel. Coconut oil can be produced using manual methods or with machines. Important considerations before running an engine on coconut oil include, type of engine, ambient temperature, quality of oil and how the engine is used. The SEFP only supports the use of coconut oil for electricity generation and does not support biodiesel production.
Participating Banks
The SEFP aims to partner with multiple banks and financial institutions in PNG so that customers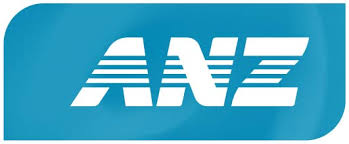 have more choice and flexibility in accessing financial assistance.
ANZ is the primary fund manager of the SEFP and is also one of the banks that can provide SEFP loans to customers. Please contact the SEFP to receive an updated listing of all participating banks.
Participating Retailers and How to Apply for an SEFP Loan
SEFP loans are only avilable for quality renewable energy equipment that meets certain industry standards.
Contact SEFP on their details below for an updated list of participating retailers and how to apply for loans for the different renewable energy equipment.
SEFP Coordinator
PNG Sustainable Energy Ltd
PO Box 503
Port Moresby, NCD, 121
Papua New Guinea
Ph: 321 2222
Email: sefp@pngsel.com